Get reliable appliance repair in Alexandria, VA.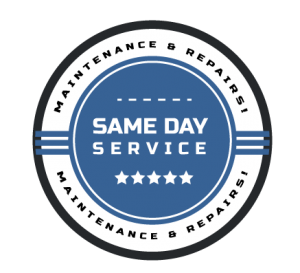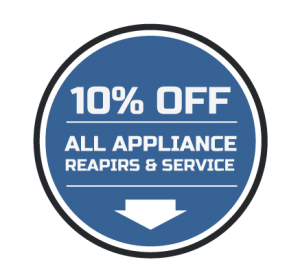 ---
Is your fridge leaking water while everything stored inside keeps getting warmer and warmer? Or maybe your microwave is refusing to heat anything up no matter how long you keep it in. It's probably because your precious appliances need some professional help—that's where we come in!
S&E Appliance Repairs provides top-notch home appliance repairs all across Alexandria, VA. We provide our services around the clock, regardless of the day, without any pesky additional fees for weekends or night jobs. We maintain a high level of professionalism and skill while providing affordable services—your comfort is our highest priority!
You deserve to feel comfortable and stress-free in your home, and any problems with your essential appliances can ruin that. Nobody wants to come home to see dishes stacked up in the sink when there's a dishwasher right there! If any parts of your appliances break or malfunction, it's time to bring in the big guns.
Here's why you should get professional appliance repair services at home!
You get to save money
If your refrigerator broke and refuses to work, how much would do you think you'd need to spend to buy a new one? It's definitely going to cost more than a couple hundred dollars, depending on the brand. A good appliance repair services company such as ours can help you save all that money by getting the individual issue fixed instead of chucking out the whole thing. Our quick and affordable services are the perfect option for appliance owners who need same-day services—don't wait too long to get the relief that you deserve.
High-quality services
You're guaranteed to receive an incredible quality of service from our experienced technicians. The moment you notice a problem with your home gadgets, simply book an appointment or call us up, and we'll be at your doorstep in no time! You won't have to put in that extra effort of driving many miles just to lug your machine to a repair shop and wait seemingly forever to get it back. Simply get a quote from us, and your job's done!
Experienced technicians will solve all of your problems
If you aren't an expert in repairing broken appliances, then you probably won't have any idea where to even start from. It's best to call someone who has professional experience and knowledge in dealing with many different kinds of appliances from different brands. We've been in the industry for more than 25 years, so you can rest assured that we know what we're doing.
Our highly qualified technicians can also point out any other problems that your appliance may have that can crop up in the future so that you can choose to get it fixed right now instead of going through this whole process again in a few months.
Whether you're looking for oven repair, dryer repair, refrigerator repair, or any other home appliance repair, we've got you covered. Contact us today to get started!

---