Looking for places to get high-quality appliance repair in Springfield, VA? We've got you covered.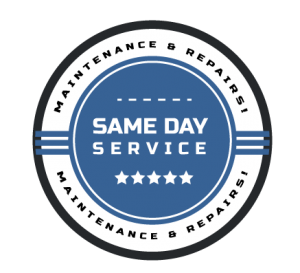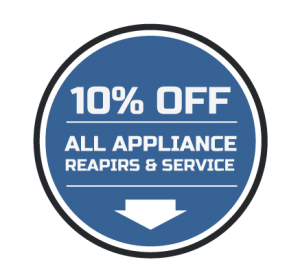 ---
Have you heard of anyone washing their clothes in the sink on a regular basis? Probably not—the days of hand washing your clothing are long gone, unless it's for some emergency stain removal. Some of the most common household appliances are dryers and washing machines. Why would anyone want to spend their precious time meticulously washing their clothes by hand when it's so much easier to just throw the clothes into these wonderful appliances and wait for them to be done?
However, any malfunctions or broken parts in the machinery can cause the entire appliance to break down or not work as well as it should. The same goes for any other appliances that you use every day and rely on for your cooking, heating, and cooling needs! S&E Appliance Repairs doesn't want you to suffer from the sudden absence of your trusty machinery. Whether it's a washer, dryer, or garbage disposal—call us up to get immediate appliance repair from experienced professionals within 24 hours.
For anyone that lives in Springfield, VA, it's important for you to know about all the options that are available to you when it comes to appliance repair. Here's why you should hire our exemplary services and get your appliances repaired as soon as possible:
We provide personalized services
One of the most important aspects of business that's disappearing at an accelerated rate in the modern world is quality, personalized interactions between companies and customers. S&E Appliance Repairs is a friendly and competent business that's grown by providing top-notch attention and care to our customers over the past 25 years. From our wonderful mix of professionalism and compassion to the personalized service that we provide to each customer, we're sure to make you feel at ease while we work on your appliances.
We have incredible knowledge of a wide range of products and brands
One of the biggest problems that customers face is that they often have to call separate manufacturers to get their appliances fixed since they're severely limited to only their own products. You'd need to call a different repair company if you have a broken Maytag Dryer and Whirlpool Washer. S&E Appliance Repairs solves this issue by providing reparation services for all major products and brands across the board.
Our professional technicians have years of knowledge and experience in working with different kinds of products, making it easier for them to repair just about any indoor appliance. We make sure to keep ourselves up to date with all of the latest gadgets and technology to stay on top of the reparation game.
We're dedicated to customer satisfaction
If you've had an appliance for a very long time, it's likely that the brand that made it is out of business at this point in time or has stopped stocking certain parts in their stores. At S&E Appliance Repairs, we make sure to go above and beyond to get all of the required bits and pieces that we need to fix your appliance. We'll find everything that we need to keep your precious items running for a long time to come.
We provide warranties for every appliance that we fix to ensure your confidence and satisfaction. Whether you need refrigerator repair, dryer repair, or dishwasher repair in Springfield, VA, get in touch today!

---