Get affordable appliance repair in Fairfax, VA, today!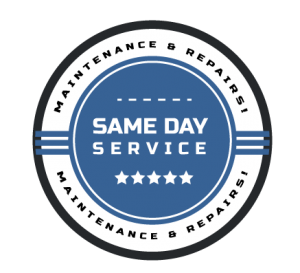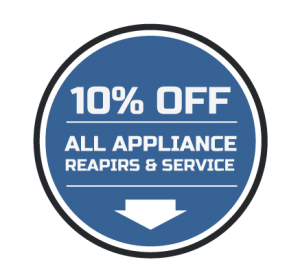 ---
Have you ever prepared a delicious meal and opened up the oven to let it cook and discovered that it's stone-cold? What about shoving the leftover vegetable rinds or egg shells down the garbage disposal, expecting them to get grinded and disposed of in a seamless manner, but instead, your ears just get assaulted by a piercing noise?
You never mean to break your appliances, but it happens. Don't worry, though! You're not alone in this conundrum—expert repair technicians at S&E Appliance Repairs have got your back. We've got more than 25 years of experience in the field and have worked with thousands of appliances of various brands over the years, so you have confidence in our skills when we say that we know what we're doing.
Whether you have an Amana, Bosch, Dacor Admiral, Electrolux, Frigidaire, Crosley, or General Electric, we can perform the best appliance repair that you deserve.
While many people may prefer doing their simple repairs themselves, it's always best to seek a professional's help—you don't want to break your appliance's delicate components and ruin it beyond repair. Buying a whole new appliance takes a huge chunk of money that not everybody has readily on hand, but repairing what you already have will help you make your items last longer.
Here are some reasons why you should hire our professional appliance repair services in Fairfax, VA:
Safety
One of the top concerns associated with undertaking a hands-on project is the aspect of safety. Most amateurs don't have proper safety training and are unaware of the numerous potential hazards that can come with repairing home appliances. As a result, people accidentally injure themselves in various ways such as electric shocks, muscle pulling or straining, burns, or bruises from dropping heavy objects upon their person.
Our trained professionals have been working in this field for many years and have the appropriate knowledge and experience to know exactly how to keep themselves safe from such dangers. Don't put yourself in danger of pain and expensive medical bills by trying to do it yourself—we're here to help.
Quality
Our professionals are experts at their job—fixing an appliance goes beyond following step-by-step instructions in a manual. There are an endless amount of possibilities and subtleties that can occur during the process that the average person will have no way of detecting. An opening that's too large, a screw that's too loose—it's difficult to tell what's normal and what's not unless you've worked with that specific kind of machinery before. We even provide warranties for our repair work—that's how confident we are in our skills!
Time
Repair work requires a huge commitment when it comes to time—from spending hours reading an instruction manual to gathering all of the right tools and moving your focus from other important things such as your job and family. Our professionals are trained to recognize any problem in your appliance and have all the required tools readily available on hand. We make sure not to waste any time and get the job done as fast as possible to provide you with the utmost comfort.
We provide our services for oven repair, dishwasher repair, dryer repair, and refrigerator repair 24/7—don't hesitate to contact us at any time!

---