Get affordable and reliable appliance repair in Bethesda, MD.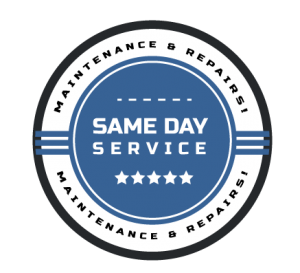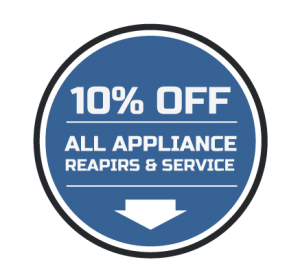 ---
Did your favorite appliance start making strange noises when you turned it on or refused to start at all? Don't get too frustrated and throw it out—your broken appliance is just going to end up in a landfill while millions of new units get pumped out of factories by using up the Earth's limited resources. Save the planet and your wallet by getting professional appliance repair services in Bethesda, MD, instead!
When it comes to appliance repair, you can either go with a local handyman or consult a professional—just keep in mind that it's probably best that you don't cut any corners when it comes to your expensive and essential belongings. After all, having your oven or refrigerator break down can really make daily life unnecessarily challenging.
Here's why you should hire our professional and affordable services for getting dishwasher repair, dryer repair, and more:
Warranted service that saves you the hassle
What would happen if you hired someone to fix your precious appliance and they end up not being able to fix it, or worse, damage it even further during the process? While you can chase them down and try to get compensated, you're still going to have to replace the appliance in the end anyway.
Skip the entire hassle and choose a professional company like ours from the get-go! At S&E Appliance Repairs, we provide warranted services without any vague promises, ensuring that your appliance repair is guaranteed for longer than just the day that we worked on it.
Save money in the long term
When hiring an expert, you know that they've worked with appliances like yours almost every day of their professional life. With more than 25 years at the office, you know that you can rely on your top-notch service to take care of all of your home appliances in the best way possible. If there are any other problems with your appliances, we're going to notice them and bring them to your attention before it comes back to bite you in the future.
Professional-grade expertise and service
A sense of expertise brings a standard of professionalism. You can put your complete trust in our technicians when you invite them into your home. All of our workers and repairmen are carefully selected through their years of professionalism and expertise. By hiring our professional appliance repair technicians, you're getting reparation services from an expert who knows all the ins and outs of your appliance.
Your issue gets resolved fast
Our professionals can provide same-day services, 24 hours, seven days a week. You won't have to worry about sitting around with a broken washing machine for a week with our help. If your appliance needs any parts to be ordered, we can get it done post-haste. Using professional services compared to an amateur's skills means that your issues will get resolved efficiently, quickly, and completely according to your satisfaction—guaranteed.
We can provide dishwasher repair, refrigerator repair, dryer repair, and oven repair in Bethesda, MD. Get in touch with us today!

---